1-Week Pancha Karma Detox
Pancha Karma Detox is a clinically proven and medically advanced program to naturally cleanse the whole body with modifications in lifestyle and diet. This program will detox your Digestion, Immunity, Cardio-vascular & Respiratory system in just a week. Program includes:

Natural Supplements
Shipment of 17 natural herbs & lifestyle Items
Online Video Sessions
Step by step Detoxification of body with expert
Guide & Manual
Booklet of Dos & Don'ts for Detox Week
Telemedicine
Doctor's consultation to customise your Detox package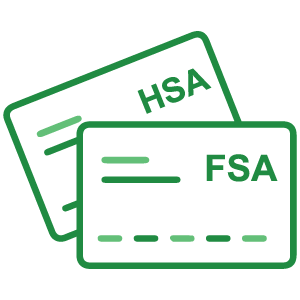 HSA / FSA
Use your Health Savings Account or Flexible Spending Account
Get Your Chronic Diseases Cured
Diabetes, high blood pressure, high cholesterol, overweight, menstrual problems, arthritis, asthma, various pains and diseases of skin, digestion, immunity and hormones.
Hassle Free Detox
Convenient, simple and easy features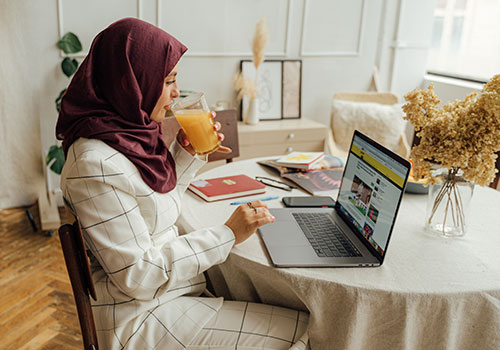 Do-It-Yourself
---
Do-It-Yourself at home. No need to take time-off from work.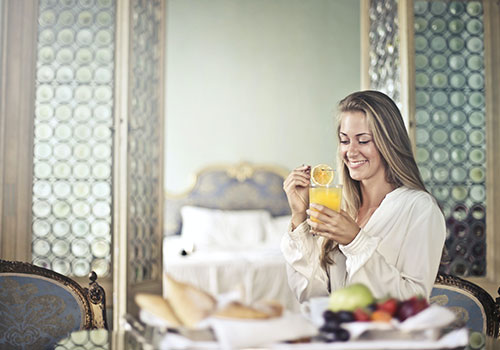 Do at Home
---
No clinic visits. Allows safety of social distancing.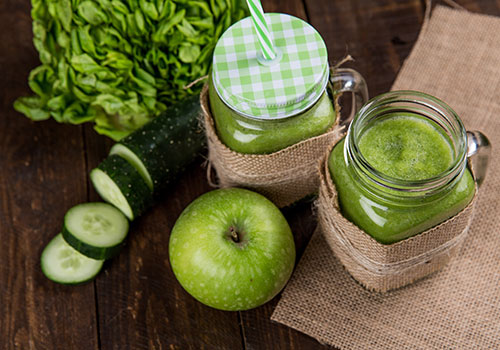 Do with ease
---
No fasting. No strenuous workouts or exertion.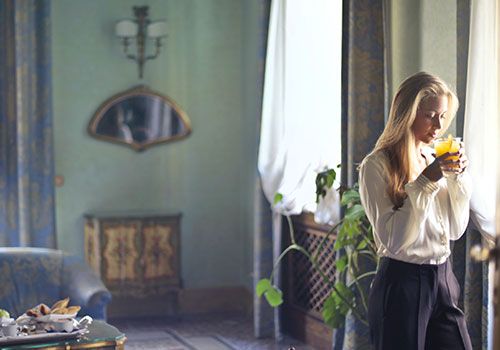 Do at your comfort level
---
Enjoy tasty & healthy meals. No commercially packaged food.
Healing Benefits
Detox vital systems: Digestion, Immunity, Cardio-vascular & Respiratory

Lose weight naturally, without fasting or over-exercising.

Improve digestion, nutrition absorption & regular elimination

Increase energy & motivation. Remove fatigue & lethargy

Improve muscle tone & strengthen your joints

Make your skin smooth, soft & radiant

Clear mind with no brain fog
Wellness Routines
Morning Wellness Routine Online Video Workshop
Simple & effective Wellness Routines of Ayurveda & Yoga
Practical training with expert Doctors & Nutritionists
Health Routines to boost your diet, supplements & lifestyle
Evening Wellness Routine & Online Demo of Wellness Meals
Learn which foods are ideal for your mind-body type
Make tasty healthy dishes with natural ingredients
Explore how to use healing culinary herbs
Taste & enjoy the yummy detox recipes
The program is offered once every month. It starts on the month's 2nd Monday and ends on that Sunday.
For 7 days, in your home, you spend 50 minutes daily to do whole body detox routines using the 17 items as per the Online Demos by Dr Shanbhag.
If you miss the online video demo, we will email you the link so that you can watch the video recording of the demo.
Same step-by-step instructions are described in the Booklet.
Take Health Evaluation Quiz
Has this year of COVID-19 affected your health? Take this short quiz to evaluate your health. Stop these diseases from becoming irreversible with Pancha Karma Detox.
Testimonials
I would highly recommend the "Do-it-yourself Detox, Weight Loss & Rejuvenation" to everyone out there. Its easy to follow. Dr. Shanbhag gives a lot of support and clear instructions. The instructions are given by way of online workshop and detailed manual. The supplements, oils, herbs and the manual are shipped in advance so that you can plan your detox ahead of time. All the recipes are demonstrated over video call. I had a chronic bloating and back problem. With regular exercise and detox and herbs, i would say the progress is very good. Dr. Shanbhag is very good at diagnosing your health problems. I would highly recommend Gayathri's diet consultation as well. She is very resourceful and informative. I like the fact that none of the diet changes are like those crash diets which are not sustainable.

I had digestive issues, no energy, and joint pains. Dr. Shanbhag recommended Ayurvedic herbs, individualized nutrition and one week detox. I highly recommend it. It is easy to follow, Dr. Shanbhag gives you clear instructions and answers any questions you may have via online workshops. He provides you with everything you need. You don't need to take time off, you don't starve, and is not time-consuming. In just a week, I lost 11 lbs., no more joint pain, digestive issues have improved, and feel energized. Thank you Dr. Shanbhag and Gayathri for your support and guidance.

I was looking for a cleaner, healthier lifestyle and reached out to Dr Shanbhag and his team for direction. Dr Shanbhag was great to work with...he asked a lot of questions about my daily routine and health and made some suggestions which were easy to follow. He has great bedside manner and a good sense of humor! Dr Gayatri is also great and really helped me re-haul my eating habits. I saw the effects within a few weeks in my health as well as my demeanor. I also participated in their one week detox which kickstarted my metabolism, improved my skin and hair and really reset my body- I lost 8 pounds by just making simple changes. The consultation was covered by my insurance. Highly recommend this practise!

I went to Dr. Shanbhag for some autoimmune symptoms. Besides the doctor consultation and lifestyle modifications, I benefited greatly from the diet recommendations. I also did the "Do-it-yourself-detox". The doctor guided us patiently through the 5 days on zoom. Some of the self-care items that we did during the 5 days has now become a habit that I continue to follow.

I'm currently under treatment with Dr. Shanbhag for lifestyle-related and hormonal issues. One month into my treatment, he recommended that I do the "Do It Yourself Detox" program. I was very skeptical about doing panchakarma at home all by myself. But I was amazed by how easy the program was to follow by oneself at home and the great results that it brought to my overall wellness. I feel lighter, more active, and much more aware. I definitely recommend the detox program.